The Occupational Safety & Health Administration will tell you, before handing PPE to your employees make sure you have a strong PPE Program in place. This puts everyone on the same page when it comes to safety.
Keep in mind…
More important than PPE is eliminating the hazard, finding a substitution (if necessary) for the item(s) removed, isolating people from the hazard through engineering controls, and changing the way people work through administrative controls.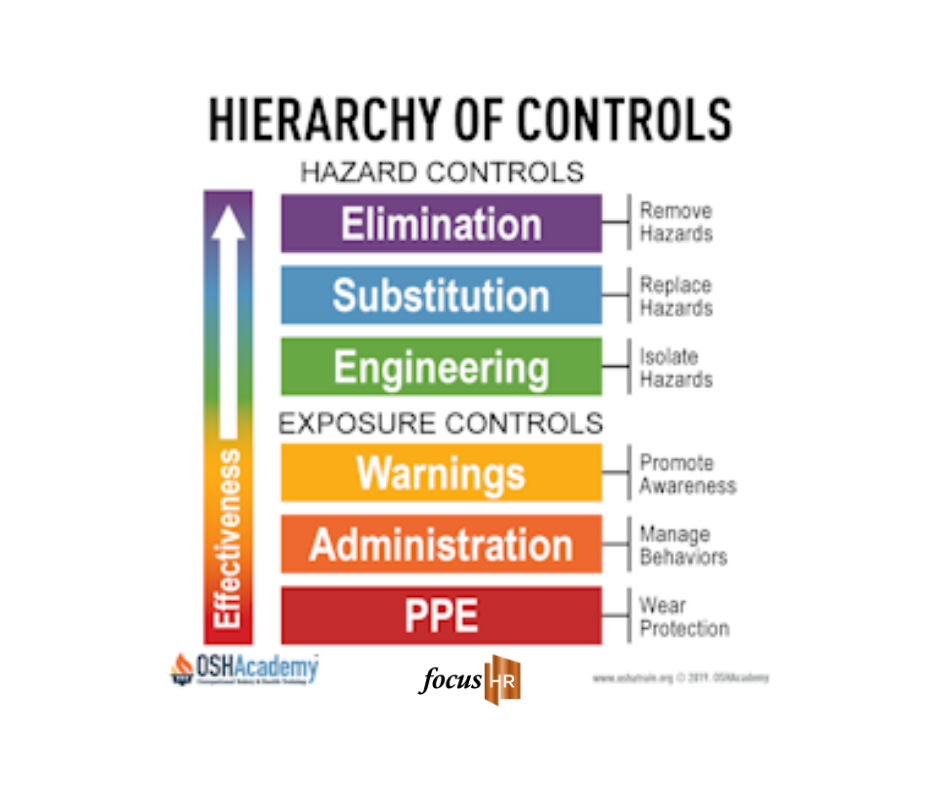 Basic elements of a PPE program include:
Performing a "hazard assessment" of the workplace to identify and control physical and health hazards.
Identifying and providing appropriate PPE for employees.
Training employees in the use and care of the PPE.
Maintaining PPE, which includes replacing worn and/or damaged PPE.
Periodically reviewing, updating, and evaluating the effectiveness of the PPE program.
Workplace hazard protections to consider:
Eye & Face Protection– PPE shouldn't restrict vision or movement and should be durable and easy to clean/disinfect. It should not interfere with the function of other required PPE and must meet OSHA requirements.
Head Protection– PPE must resist penetrating objects, absorb the shock of a blow, be water resistant and slow burning. The PPE should also come with instructions on proper adjustment and replacement of suspension and headband, and should meet OSHA requirements.
Foot & Leg Protection– Protective footwear must comply with several requirements (i.e. ANSI Z41-1991 OR 1999, ASTM F-2412-2005, ASTM F-2413-2005.)
Hand Protection– This PPE includes metal mesh, leather and canvas varieties, fabric and coated fabric, chemical and liquid-resistant, and insulating protections.
Body Protection– PPE should protect against intense heat, splashes of hot metals & other liquids, impacts from tools, machinery and materials, cuts, hazardous chemicals, contact with potentially infectious materials and radiation.
Hearing Protection– PPE should be appropriate for the level of sound and duration of exposure. NIOSH has a free app to help measure sound levels. OSHA requires hearing protection after engineering and administrative controls have been executed and the employee's exposure exceeds an 8-hour time-weighted average (TWA) sound level of 90 dBA (dose of 100 percent) or when the employee's exposed to an 8-hour TWA of 85 dBA and who have measured hearing loss.
Respiratory Protection- PPE fall into three classes (i.e. air purifying, atmosphere or air supplying, or a combination of air purifying and air supplying.) These PPE should come with worksite-specific procedures. A true respirator face mask has an N95 designation.
While condensed and simplified, this is a lot of information to take in.
If you'd like to speak with a member of Focus HR, Inc.'s OSHA-trained team click here.