Meet your HR team
Focus HR helps small businesses manage employees, mitigate risk and unlock growth with outsourced HR, payroll, workers' comp, 401(k) and benefit administration services.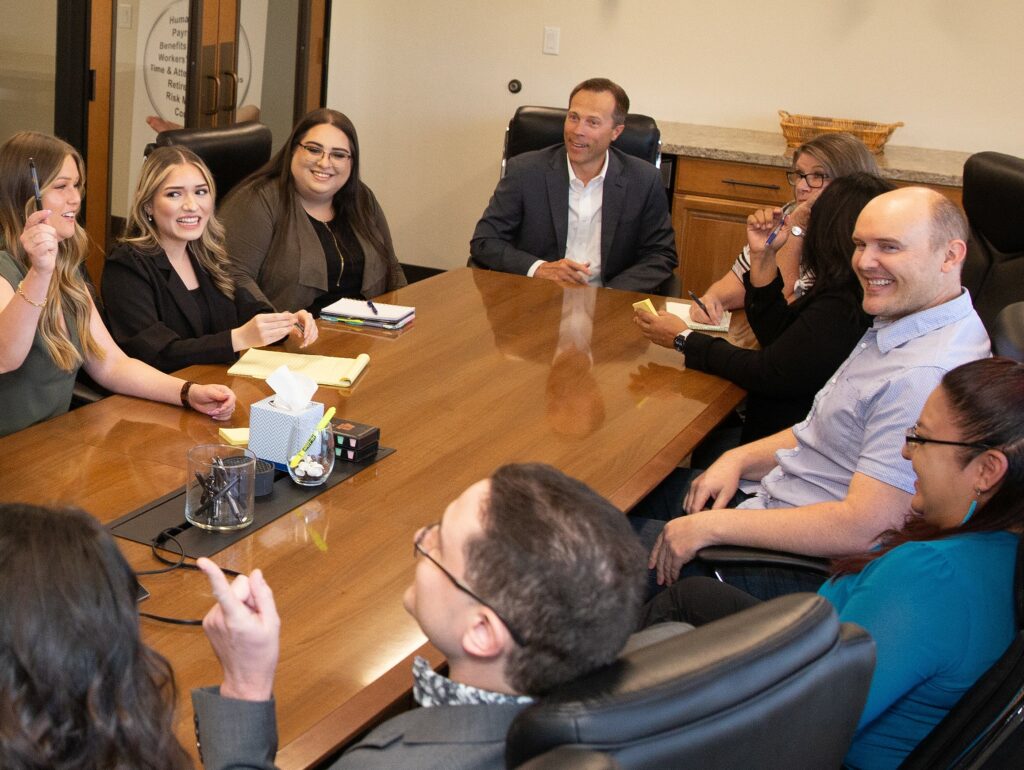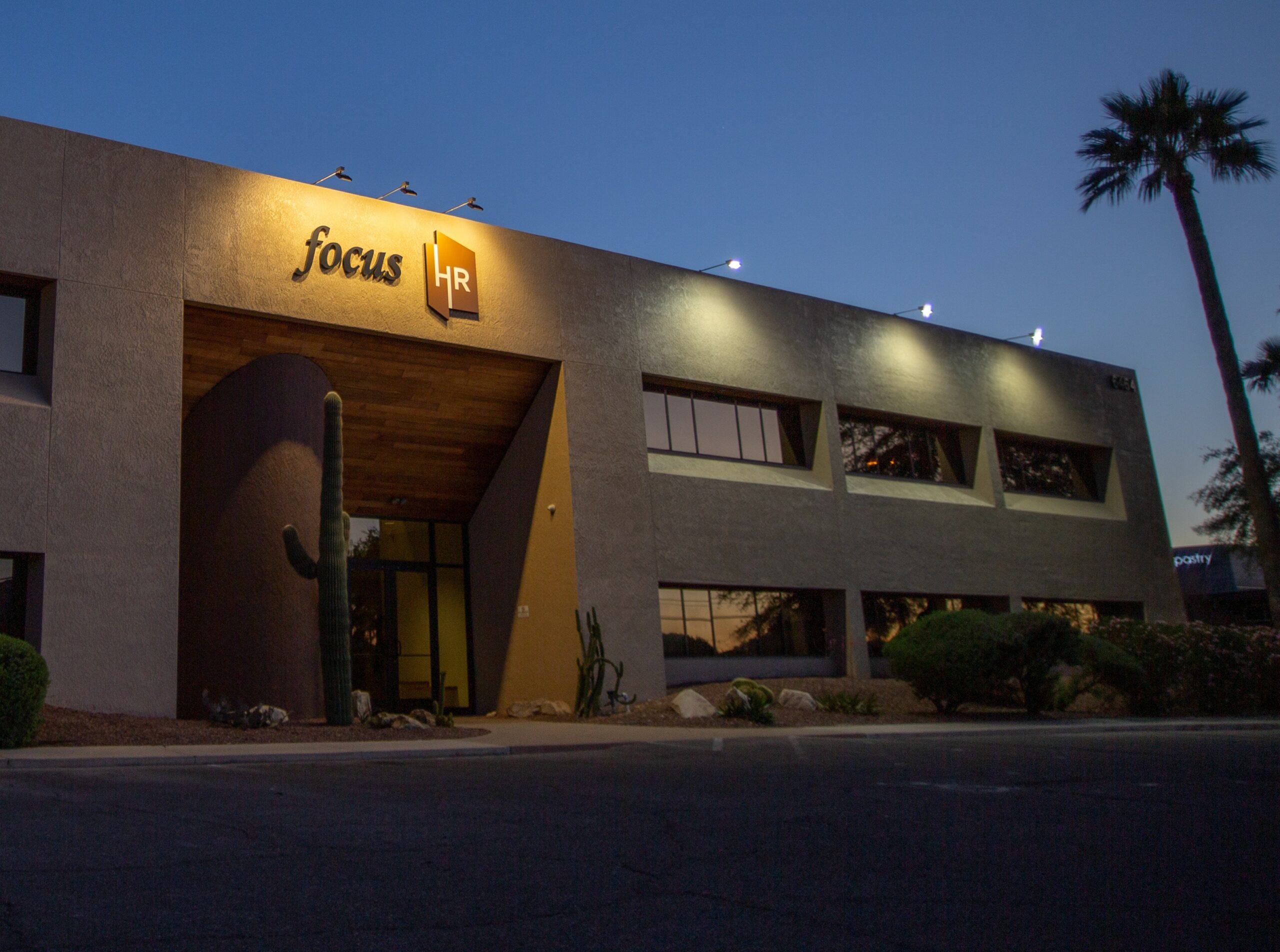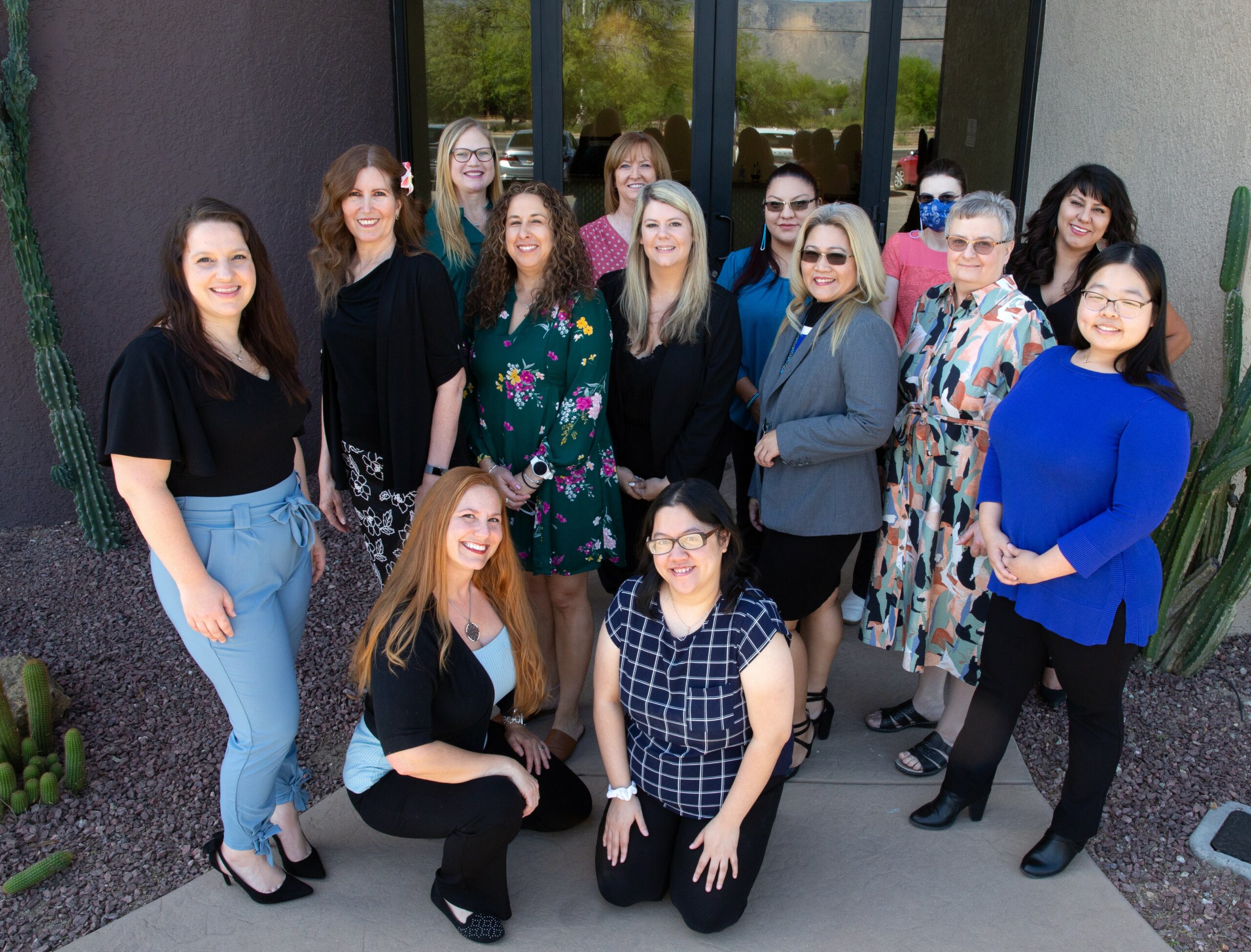 FOCUS HR
You might be a small business, but when you partner with Focus HR, you'll feel like a big business.
Streamlined HR solutions
Our local HR experts will consolidate and simplify your HR, protect you from risk, and keep your employees happy.
Since 2003 we have been helping small to mid-size businesses in 47 states discover a better way to manage HR.
Our team of local, Arizona-based HR experts are dedicated to saving you time, money and worry, leaving you more time to focus on business growth and employee retention.
Our experienced, certified professionals will help you increase efficiency and productivity, navigate the growing complexities of employment law, and stay compliant.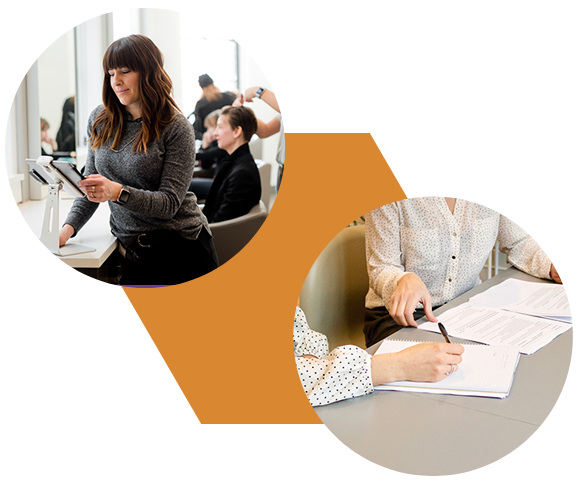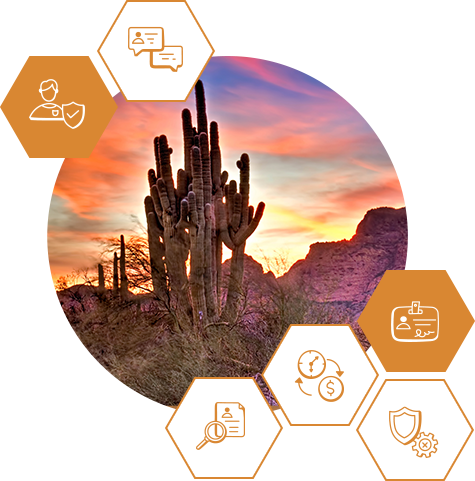 From payroll to benefits, we've got you covered
We offer a range of services to support the HR function in your business, from Payroll Administration and Workers' Compensation to managing your employee benefits and retirement solutions – a complete one-stop shop for your administrative HR needs.
Our solution can relieve the frustration and confusion associated with "all things HR"and provide you with the peace of mind to know that our team is handling the paperwork, keeping you compliant and helping keep your employees happy and engaged.
Isn't it time to let go of the tedious tasks that are below your pay grade, and free up your time to work on what really matters to your growth?
Let us focus on the details
so you can focus on your business
Let us focus on the details so you can focus on your business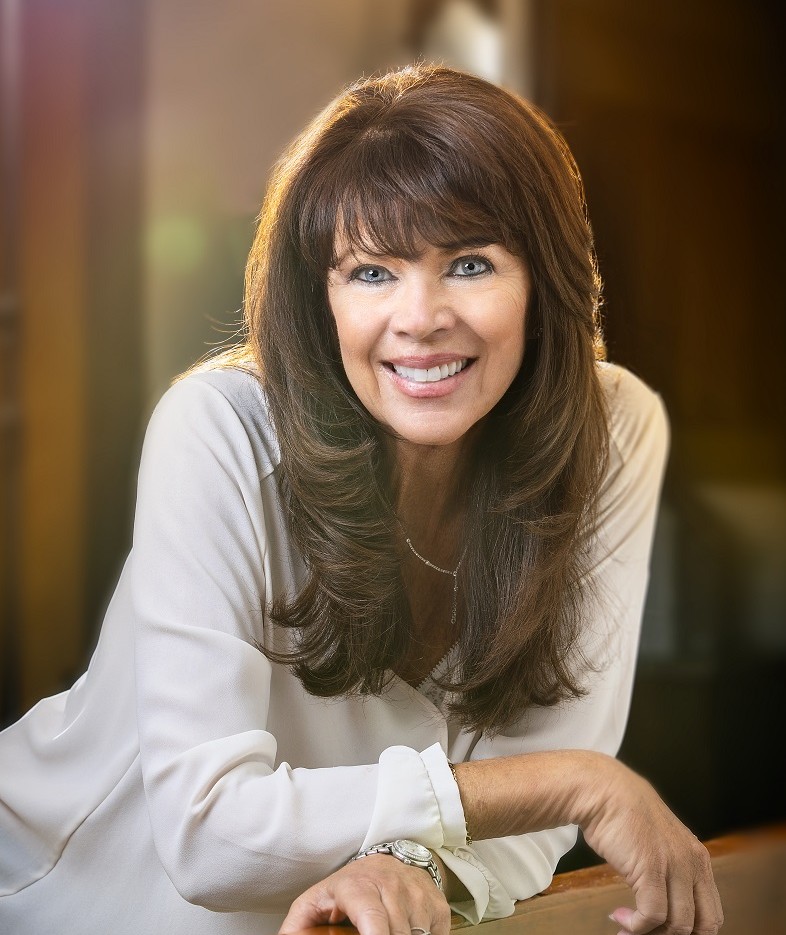 OUR HISTORY
A passion for local businesses
With over a decade of management experience in the Human Resource Industry, Tracy Cole was named the top salesperson in 1999 for the largest PEO in the United States.
In 2003, utilizing her skills and passion for small business, Tracy took a big leap and founded Focus HR to service the needs of the local Tucson Business Community.
Tracy spent that first year hand-writing workers' compensation policies on her dining room table and helping construction site employees fill out new-hire paperwork on the back of her pick-up truck. As a busy mom of two girls, Tracy worked tirelessly to get the business up and running. She was wearing a lot of hats and feeling quite scattered one day when her youngest daughter, Allie, said "Mom, if you just focus, you'll be successful."
And that's how Focus HR got its name.
One of Tracy's first hires was Payroll Specialist, Karina Cordova, who still works at the company today, 20 years later. Focus HR has since grown into a business of nearly 40 internal employees, and has onboarded over 24,000 employees for its clients in 47 states.
WHAT YOU NEED TO KNOW
Focus HR serves clients in 47 states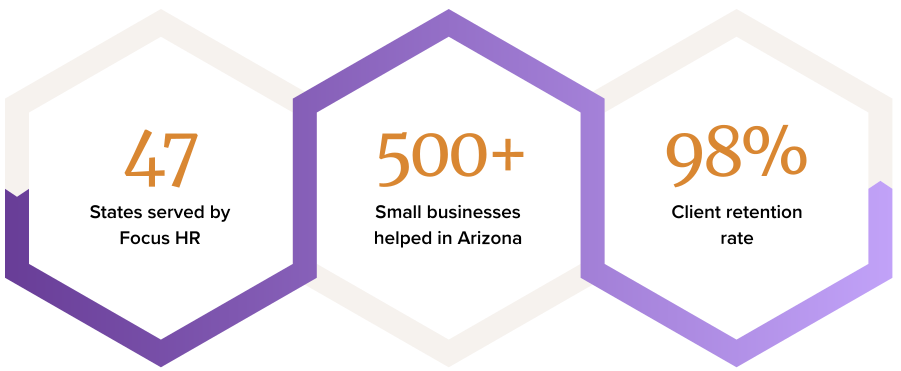 Since 2003, we've helped 500+ Arizona small businesses with a better way to manage their HR, payroll, and benefits while staying compliant with ever-changing regulations. Our clients trust us and they know we have their back, that's why we have a 98% client retention rate.
Our Tucson-based team of experts is readily available to take action when you need it, working to reduce your risk and optimize your business potential.
WHO WE ARE
Our Tucson-based team of experts at Focus HR enables our clients to focus on what they do best – run their business!
As strategic partners, our team invests time in getting to know our clients' businesses and goals, helping them achieve exceptional results through solutions custom-designed for your business and your employees.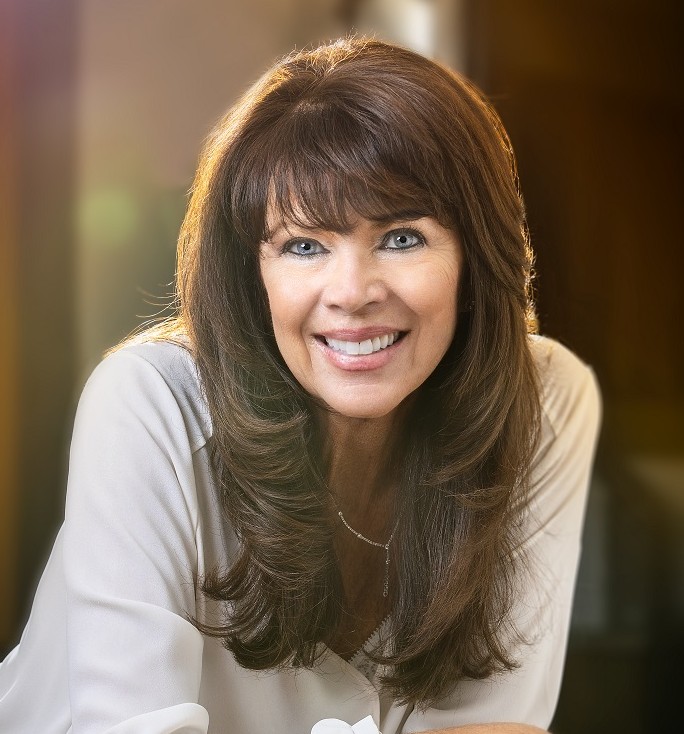 Tracy Cole
President & CEO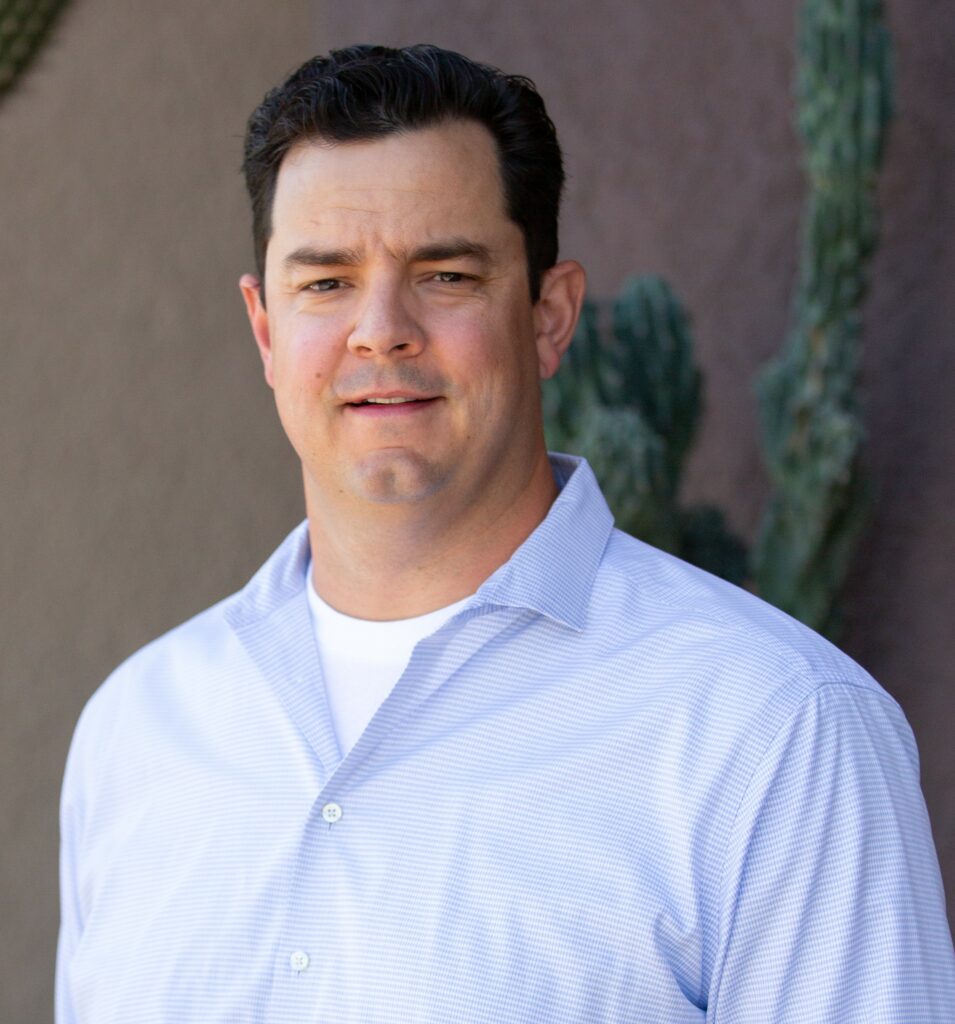 Greg Stutz
SPHR, Chief Operating Officer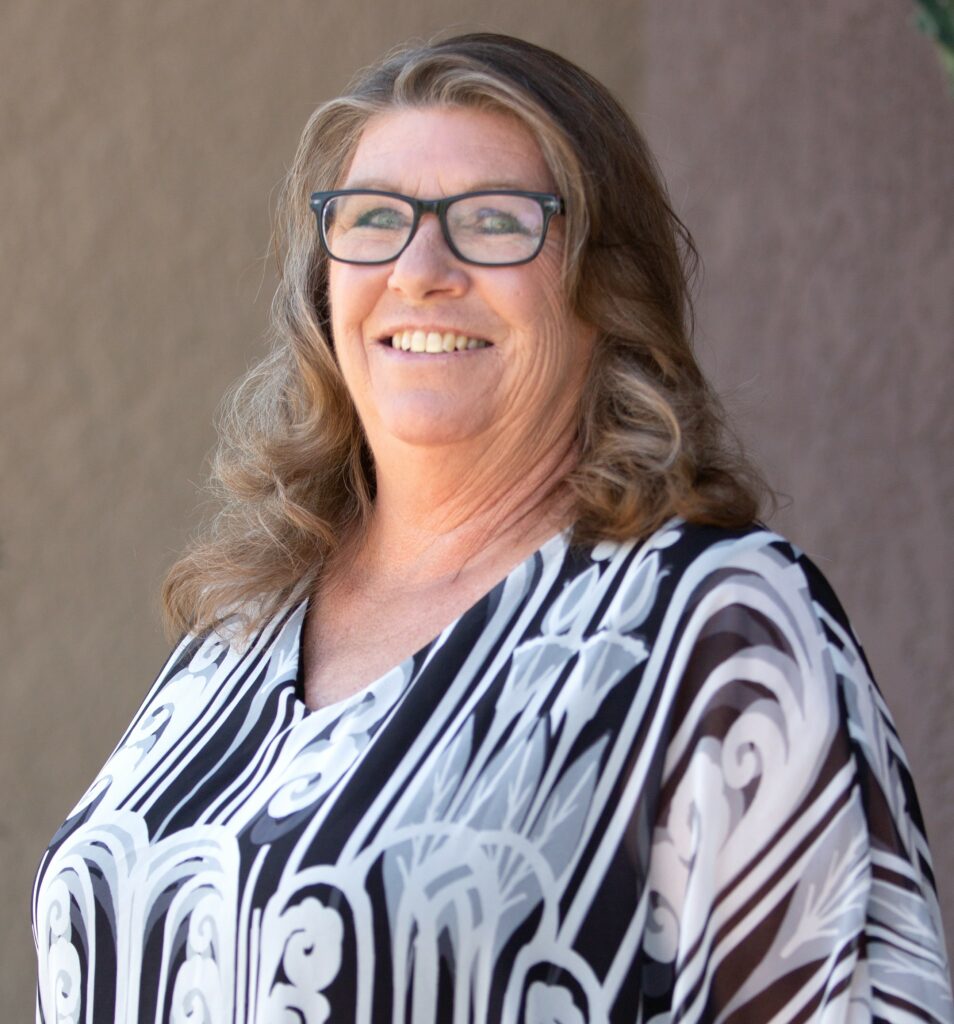 Sue Foster
Human Resources Director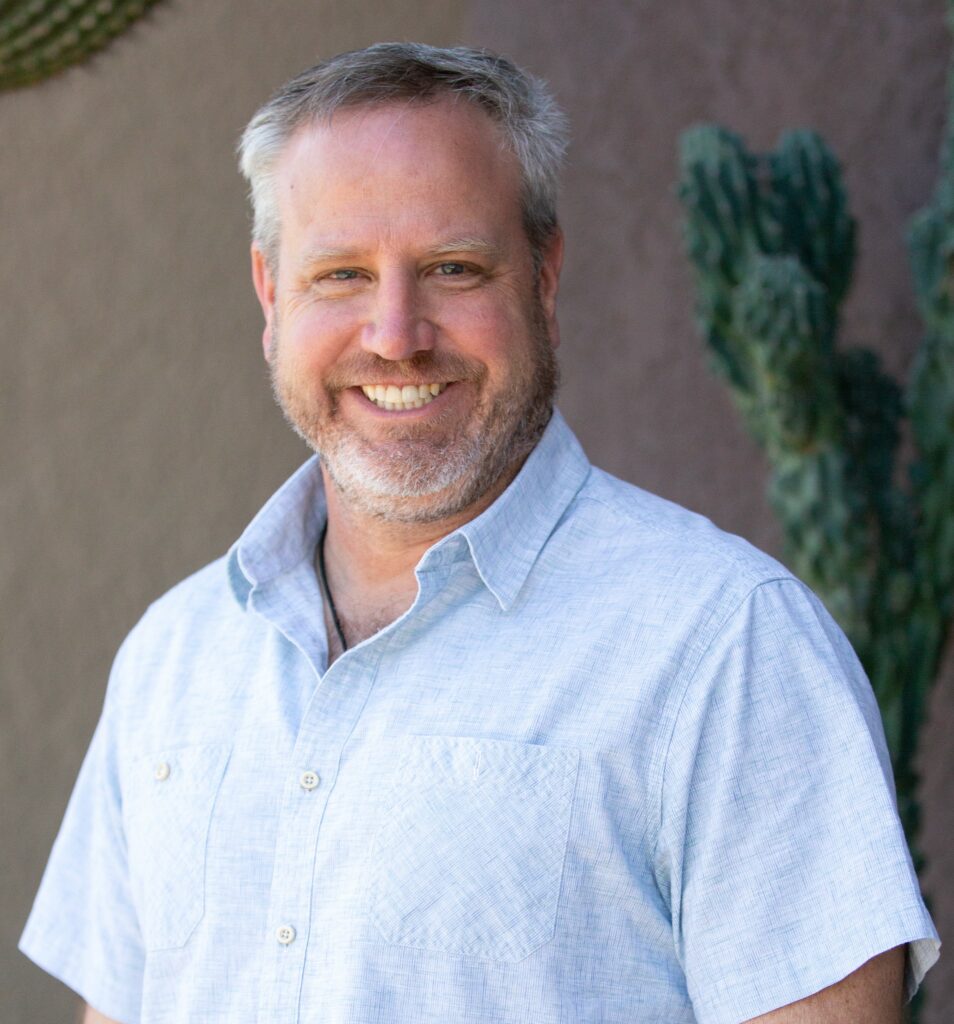 Brian Peura
CFO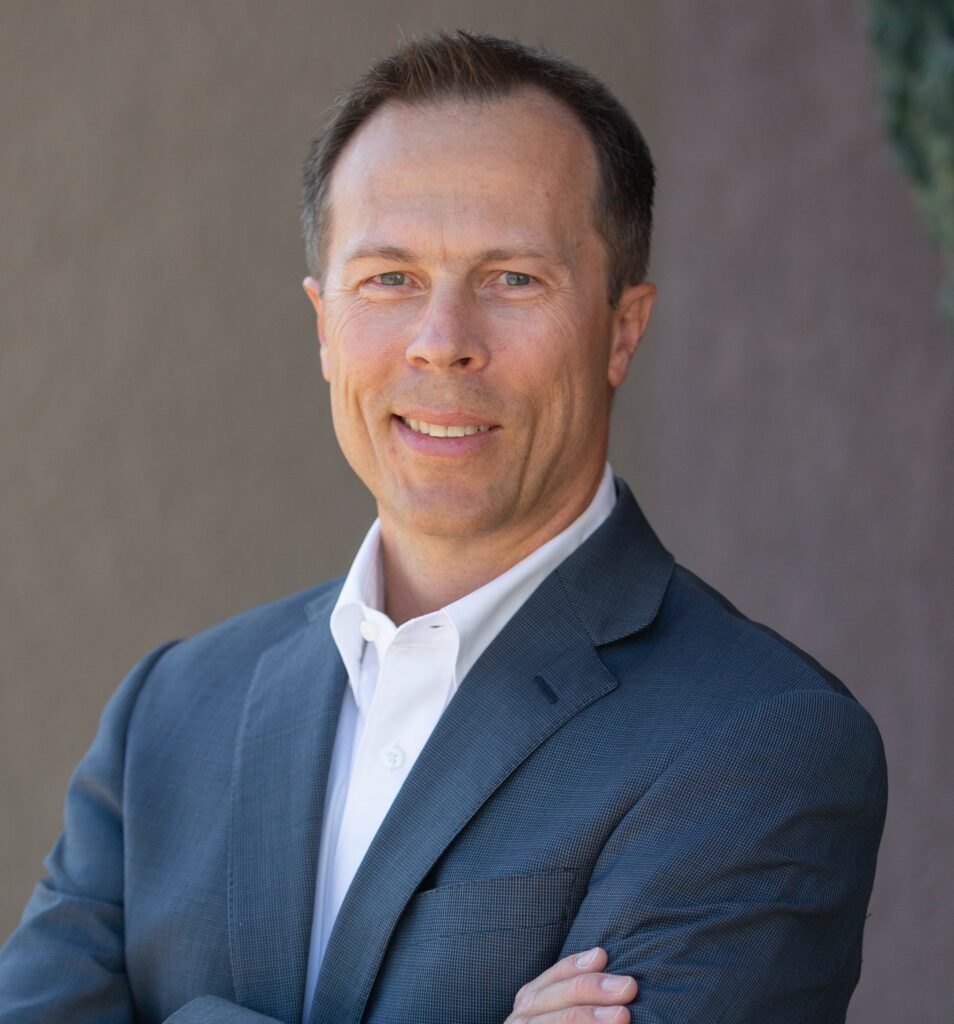 Clint Parry
MBA, SHRM-SCP, Business Development Manager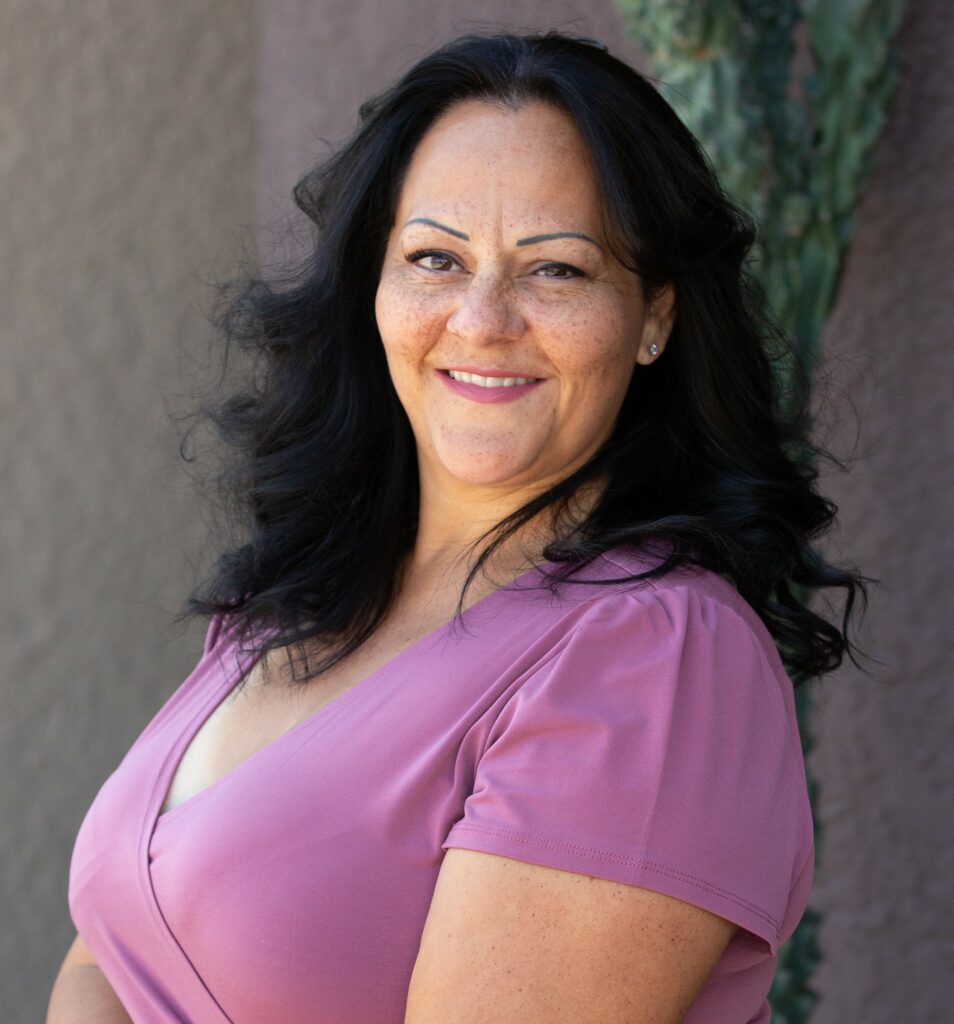 Brenda Fontana
Workers Compensation Manager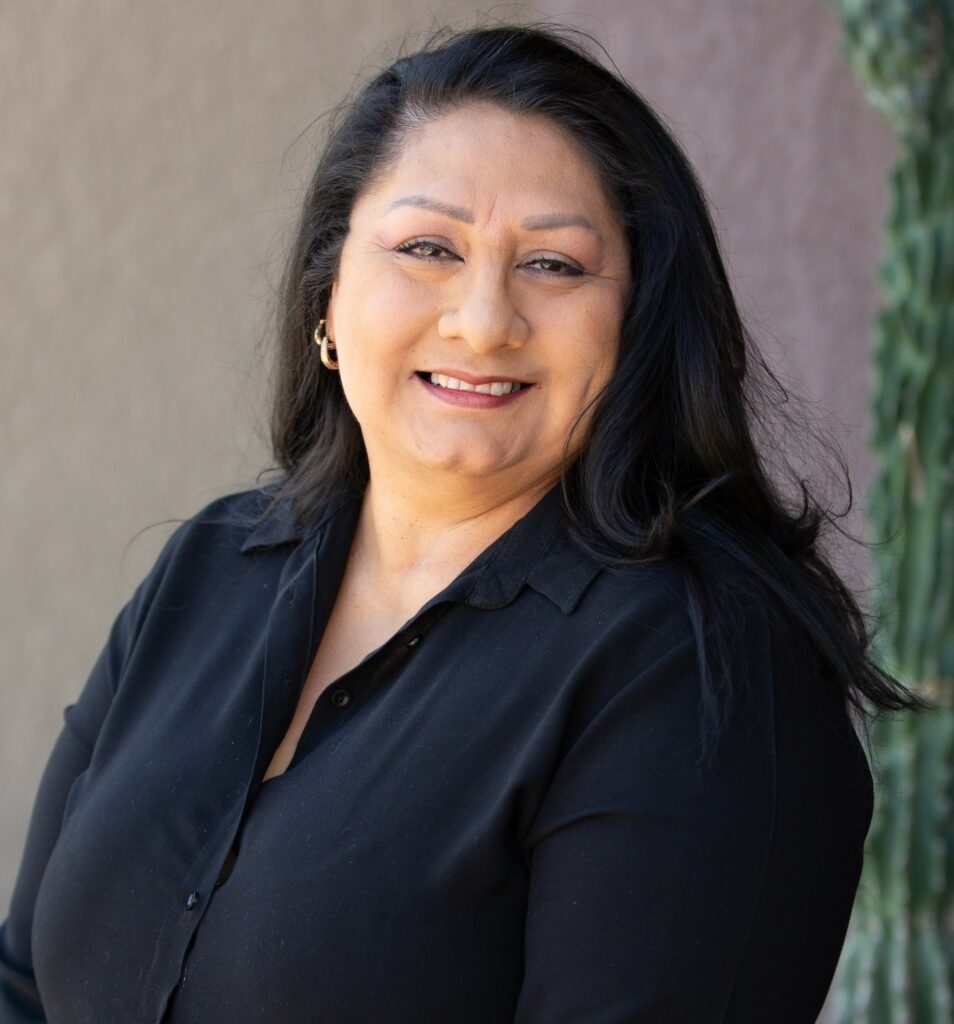 Sandy Garcia
Benefits Account Executive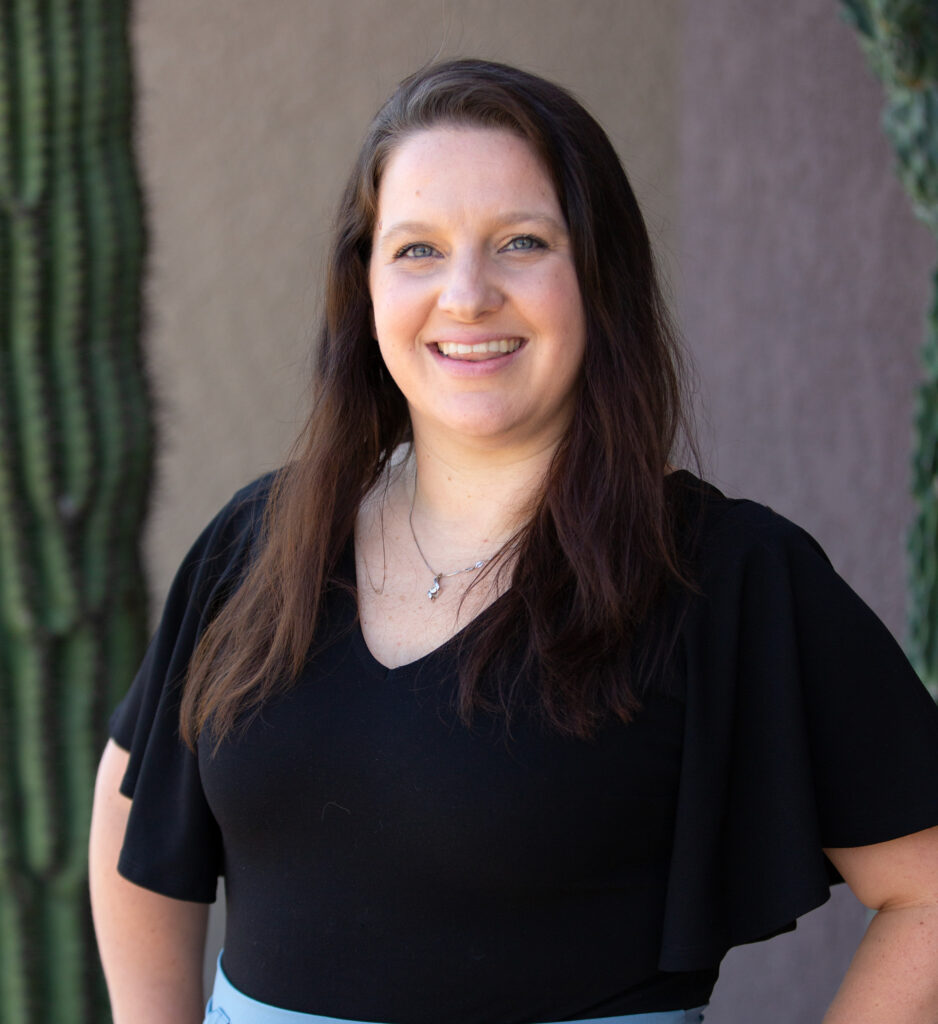 Krista McConnel
Payroll Manager
Sign up for the latest news & insights