HR OUTSOURCING FOR CPAs
A win-win for business growth
Your clients entrust you with financial management decisions. Leave the burden and risk of HR to us.
A CPA that recommends a good HR outsourcing provider will save their clients time and gain customer loyalty along the way.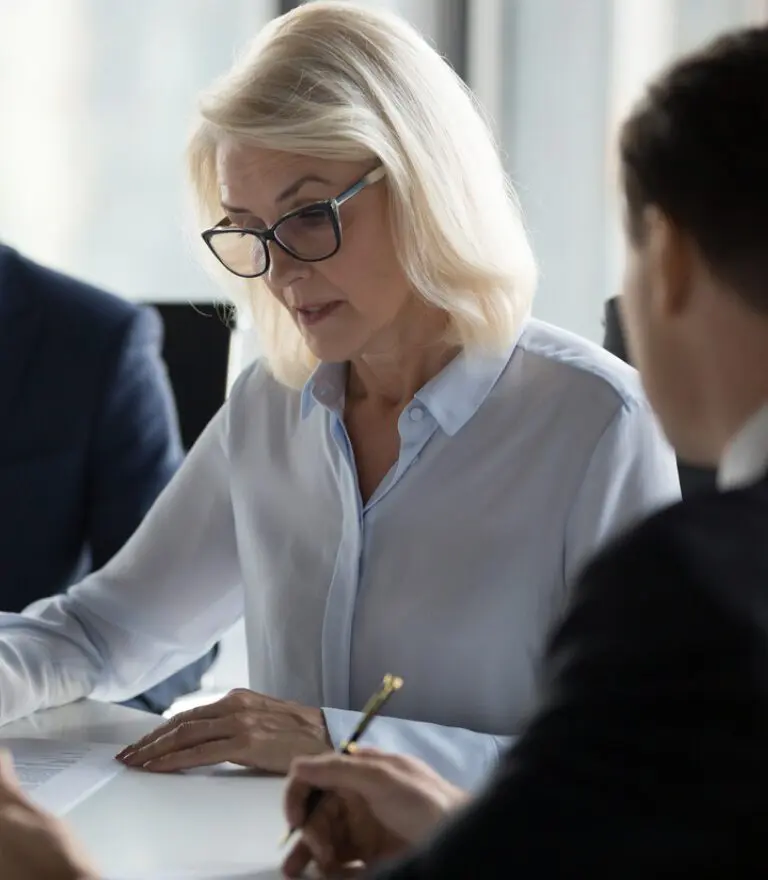 Experts at what we do
Why Focus HR?
There are dozens of payroll companies on the market, with no shortage of reps showing up at your door pitching their services. But while payroll companies and their reps come and go, our local HR solution is a constant anchor of consistency and dependability.
Focus HR offers a better resource for busy CPAs – one that you can rely on to represent your trusted brand. Our personalized approach and local team of experienced HR professionals can position your clients for success, by liberating them of the frustrating administrative burden and complexity of HR-related problems, while mitigating their employee-related liability.
Partnering with an HR Outsourcing firm like Focus HR not only makes a business more efficient and productive, but increases the likelihood of success by 50%.
HR is no longer
a burden
HR is no longer a burden
Focus HR clients gain access to our full range of services, including HR consulting and compliance, payroll services, time and attendance platform, employee benefits negotiation, workers' compensation and 401(k) administration.
Time to focus
on growth
Time to focus on growth
HR outsourcing eliminates time spent on laborious HR functions, giving business owners more time to focus on the strategic aspects of their business
Reporting at your fingertips
Better technology and better reporting make year-end payroll and tax preparation a breeze. No more hounding your clients to get that payroll report you've been waiting for.
Offload the
liability
Offload the liability
CPAs that recommend Focus HR to clients can hand off unwanted liability and risks. Focus HR takes on the risk of employment law including ACA, ADA, COBRA, EEOC, ERISA, FLSA, IRCA, and NLRB, to name a few.
Local service you can count on
Focus HR customers benefit from HR professionals who work here in our Arizona office – not in a national call center. We are available by phone, email or in person when they need us. Especially when they really need us!
No more de-facto HR management
Often clients may contact your office with HR needs or questions that fall outside your area of expertise. Of course, CPAs want to help their clients, and the best help may be recommending them to a trusted HR professional like Focus HR.
Expertise you can trust
You can feel confident recommending Focus HR
Strengthen your status as a trusted business advisor. Partnering with an HR outsourcing firm, like Focus HR, will save your clients time and money, protect their business and yours from risk, and enable them to offer employees access to highly desirable benefits.
In fact, according to the National Association of Professional Employer Organizations (NAPEO), small businesses that partner with a PEO
Happy Clients
Testimonials
Our clients trust us and they know we have their back, that's why we have a 98% client retention rate.
"As a CPA using Focus HR for the first time, I was TOTALLY amazed on how fast they could create a report to help me in my usage of their reports. I love the idea that the people I talk to are local and are friendly."
As a trusted business advisor, you understand that outsourcing HR can optimize time – for you and your clients. It allows you to stay laser-focused delivering exceptional accounting services and it frees up time for the business owner to focus on running their business.
Exceed your client expectations and elevate your strategic advisory services by helping your clients get the HR infrastructure and support needed to thrive.
Pass along our brochure or, better yet, give your clients a complimentary HR audit to unlock cost savings, process improvements and new efficiencies in how they handle HR today.
Sign up for the latest news & insights