Big HR designed
for small business
Our HR outsourcing solutions are customized to help your small business thrive in a big business world.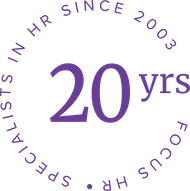 WHY FOCUS HR?
Let us handle HR so you can grow your business
Let us handle HR so you can grow your business
We understand the challenges small businesses face with fragmented, reactive, and inefficient HR. That's why Focus HR provides a better way to manage HR, offering a local, professional team and a technology platform that rivals any large company. Our service is tailored for small businesses, equipping them with a solid HR infrastructure to thrive in a big business world.
Since 2003, we've helped over 500 Arizona small businesses manage their HR, payroll, and benefits while staying compliant with ever-changing employment regulations.
Focus HR equips you with the HR solution essential to attract and retain top talent, ensuring you thrive in a big business world. Our clients benefit from a dedicated team of HR professionals based in our Tucson office, not a distant national call center. Whether by phone, email, or in-person, we're here for you. Especially when you really need us.
YOUR NEW HR CAPABILITIES
Our services
We are a local, professional team that leverages volume and technology to create a better HR solution. With our expertise, you can count on us to handle all of your HR, payroll and benefits needs, creating a more friction-free employee experience that frees you to focus on growing your business.
Simplify your business and unlock growth potential
Managing human resources (HR) can be a daunting task for small business owners, especially when faced with limited resources and the ever-changing regulatory environment. But fear not! There's a solution that has been transforming the way small businesses handle HR challenges: HR outsourcing. Let's explore the compelling reasons why outsourcing HR can be a game-changer for your small business.
Save time
45% of businesses

spend nearly an entire day each week on administrative HR issues.
By outsourcing your HR needs, you can free up valuable time and resources to focus on core business activities that drive growth and success.
Overcome Turnover Challenges
According to
47% of human resource departments

, employee turnover and retention are their biggest challenges.
With HR outsourcing, you can access expert guidance and support in talent management strategies, employee engagement, and retention programs, helping you reduce turnover while building a more stable, high-performing workforce.
Unlock Growth Potential
Businesses in an HR outsourcing arrangement experience significant advantages. They
grow 7-9% faster

, have

10-14% lower turnover

, and are

50% less likely to go out of business

.
By partnering with an HR outsourcing firm, you can leverage their expertise, industry insights, and advanced HR technology to drive sustainable growth and position your business for long-term success.
Attract and Retain Top Talent
In today's competitive market,
retaining and attracting talent

is increasingly difficult for 83% of businesses.
HR outsourcing providers offer expertise in talent acquisition, employer branding, and employee development, empowering you to build a strong employer brand and create a workplace culture that attracts and retains the best people.
Happy Client Testimonials
"I used to have to deal with all the paperwork for onboarding and turnover of staff, quarterly reports, and making deposits on time. That was on top of running the rest of the business. I don't worry about any of that now!"
"HR was taking up too much of my time. Focus HR took over payroll, payroll taxes, workers' compensation, added health insurance benefits and more. This has lifted a huge weight!"
"I now have complete confidence that everything is correct and for the first time in 12 years, I don't have to freak out about payroll every week. That is such a gift!"
"Focus HR has made life easier when it comes to payroll. I used to stress that I would miss a process that needed to be accomplished and now I am relaxed knowing I don't have to worry about payroll, thanks to Focus HR. That has helped us to continue to see 25% to 30% growth year over year since we acquired the business."
The Hotel Congress and Maynard's Market & Kitchen have been extremely appreciative of the overall knowledge, experience, and expertise in all facets of our partnership with Focus HR.
We can always count on our payroll being on time and accurate. Their staff is friendly and very helpful. We highly recommend their services.
They are professional and down to Earth at the same time… their knowledge and expertise of payroll, insurance, HR, compensation and benefits is top notch.
Latest insights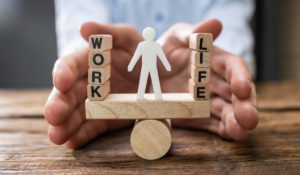 Workers Are Doing Less Work for the Same Pay
November 9, 2023
Read more...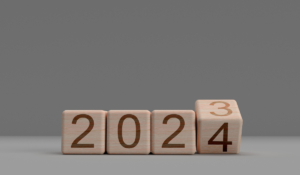 Your Ultimate 2023 Year-End Payroll, Tax, & HR Checklist
November 1, 2023
Read more...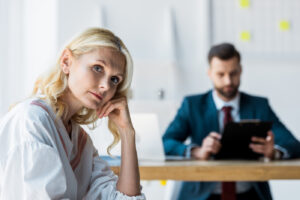 Addressing and Preventing Employee Misconduct: A Guide for Small Businesses
October 23, 2023
Read more...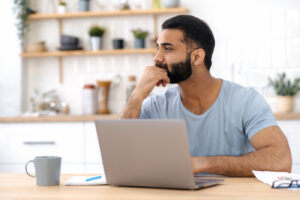 There's a Growing Disconnect Among Remote Workers — Here's How to Stop It
October 2, 2023
Read more...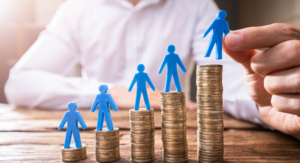 The Hidden Costs of Wage Compression
September 13, 2023
Read more...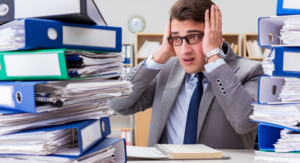 The State of HR in Small Business — Fragmented, Inefficient, and Not Strategic
September 7, 2023
Read more...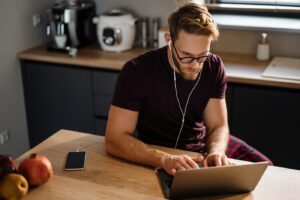 Are Remote Workers Here to Stay?
August 14, 2023
Read more...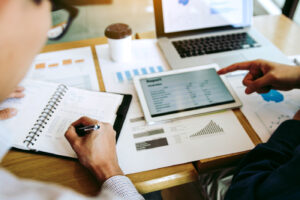 The Hidden Costs of Payroll and How to Make It More Efficient
August 9, 2023
Read more...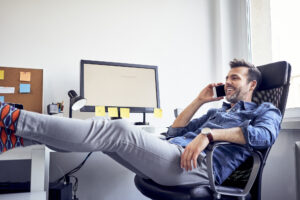 "The Big Stay" and What It Means for Small Business HR
July 10, 2023
Read more...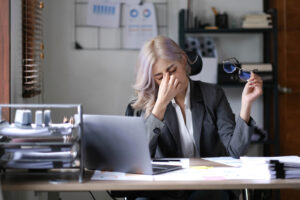 Employees Are Frustrated, and It's Impacting Productivity and Retention
June 30, 2023
Read more...
HOW EFFECTIVE IS HR IN YOUR BUSINESS?
Get a free HR Audit
Get a FREE HR Audit today and find out if your business faces unnecessary risk. Your complimentary HR Audit will identify areas of employee-related risk exposure and highlight opportunities to simplify, automate and consolidate HR processes to achieve better performance, efficiency and productivity.
Sign up for the latest news & insights